• Amalia Wragg • eco • environmental • ethical shopping • ethically correct • fairtrade • gifts • ideas • jewellery-kit • make your own jewellery • sustainable • Sustainable gifts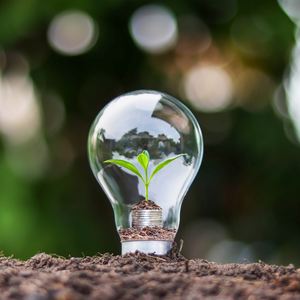 Ethical Jewellery is jewellery that is made with a conscious decision to respect the environment, the natural and the human resources along the whole process from creation to production. In other words Ethical Jewellery measures responsible sourcing, sustainability and fair-trade It may come in a recycled or bio degradable package as the way of continuing the environmental ethos. Ethical Jewellery embraces local communities and culture Here at Pretty Pink we work closely with our South American partners making sure we embrace their cultures and techniques adapting to our European tastes and trends. We are constantly speaking and swapping skills and feedback...
---
• Amalia Wragg • black friday • Black Friday alternative • sustainable
Here at Pretty Pink Eco-Jewellery we understand how important it is to save the pennies to make the pounds where possible.   We understand how working together to help each other can also help the environment, after all it is what we do everyday by donating 10% from every purchase to the employees who work for our suppliers .   Many people do not have the money to afford to buy goods on Black Friday. We take a different view, for us, every day is a Green Day.   We believe in taking care of our planet and our team....
---
• Donna B • ethical shopping • sustainable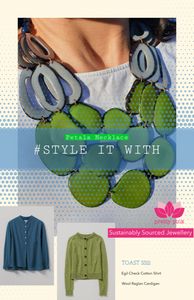 Did you know that when you wear one of our ethically sourced pieces of jewellery, you are wearing a gift from nature that started life decades ago and continues to provide inhabitants of South America a sustainable income today?  The Journey Our jewellery starts life thousands of miles away in the tropical rainforests of South America. The tagua nut is a dried seed from a large fruit palm tree. It can take up to 40 years for these trees to produce fruit, making the tagua nut a precious resource locally. The fruit contains a sweet liquid which can be drunk...
---
• Amalia Wragg • ideas • jewellery-kit • make your own jewellery • sustainable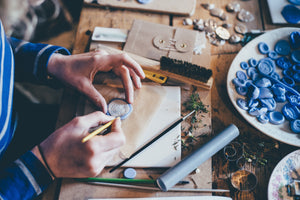 What are the main design choices and ideas to consider when making your own jewelry? 1. Use a stone to be the centrepiece 2. Combine wood with bright colours 3. Rock the shell trend
---
• Amalia Wragg • ethical shopping • fairtrade • sustainable
How do You Make Eco Friendly Jewellery with Vegetable Ivory or Tagua? 
Tagua fruit is what has provided Pretty Pink with our uniqueness and originality, which is also widely known as Vegetable Ivory, due to its almost identical composition, hardness and colour to animal ivory.